Suara.com – Artis Korea Kwak Dong Yeon akan comeback membintangi drama terbaru, Gaus Electronics. Para pecinta drama Korea banyak yang menantikan aktingnya setelah dia berhasil menghipnotis melalui dram Vincenzo.
Dalam drama Gaus Electronics, Kwak dong Yeon bakal beradu akting dengan aktor dan aktris muda kenamaan seperti Go Sung Hee, Bae Hyun Sung, dan Kang Min Ah. 
Penasaran dengan fakta Gaus Electronics yang diangkat dari webtoon terkenal ini? Yuk langsung saja kepoin ulasannya seperti dilansir dari Soompi dan berbagai sumber lainnya. Cekidot!
1. Cerita Gaus Electronics dari Webtoon Terkenal
Baca Juga:
4 Fakta Menarik Permen Kopiko: dari Elon Musk hingga Dibawa ke Luar Angkasa!
Dilansir Soompi pada 16 Mei kemarin, deretan para pemain untuk drama berbasis webtoon berjudul Gaus Electronics (judul literal) sudah dikonfirmasi. Kwak Dong Yeon, Go Sung Hee, Bae Hyun Sung, dan Kang Min Ah siap membintangi drama yang kisahnya diangkat dari webtoon yang sukses besar karena menerima sambutan hangat dari seluruh dunia hingga mencapai total 2,6 miliar tampilan.
Webtoon aslinya sukses karena penggambaran kehidupan kantor yang realistis namun lucu. Gaus Electronics akan mengisahkan perjuangan para pekerja kantoran yang dibumbui dengan romansa dan persahabatan kantor.
Produser Seo Soo Min yang pernah menggarap Gag Concert, The Producers, dan The Sound of Your Heart akan berpartisipasi di drama ini sebagai kreator. Sementara itu, produser Park Joon Soo yang mengerjakan The God of Music dan M Countdown akan memimpin Gaus Electronics.
2. Karakter Kwak Dong Yeon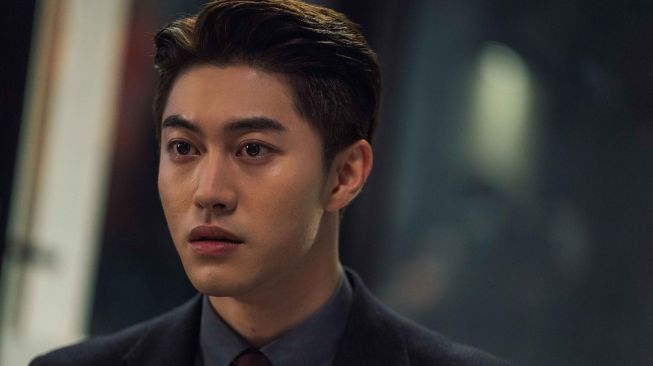 Kwak Dong Yeon akan berperan sebagai Lee Sang Sik, pria yang mengalami kesulitan saat bekerja di cabang ketiga departemen pemasaran Gaus Electronics. Dia adalah orang yang blak-blakan mengungkapkan pikirannya bahkan ketika orang lain atau seniornya mengatakan hal-hal yang tidak sejalan dengan pandangannya.
Baca Juga:
5 Pesona Kwak Dong Yeon, Si Pencuri Perhatian di Drakor Vicenzo
Lee Sang Sik kerap jadi pusat konflik karena keyakinannya yang kuat dalam kenyataan di mana akal sehat tidak selalu berhasil. Ini merupakan drama baru Kwak Dong Yeon setelah It's Okay to Not Be Okay tahun 2020, Vincenzo tahun 2021, serta Monstrous dan Our Beloved Summer tahun 2022.